I am wife, mother and friend but most of all, I am a business coach expressing my passion for helping people succeed.
I was raised in Silver Spring, MD – a suburb outside of Washington, DC. As much I loved the Nation's Capital, I hated the winters.
In April 2017 my family and I escaped to Austin, Texas. I love Texas but I did not anticipate how hot a Texan summer can be!
I am a fan of fitness and nature. When I am not meeting with clients, you can find me hiking in a local trail.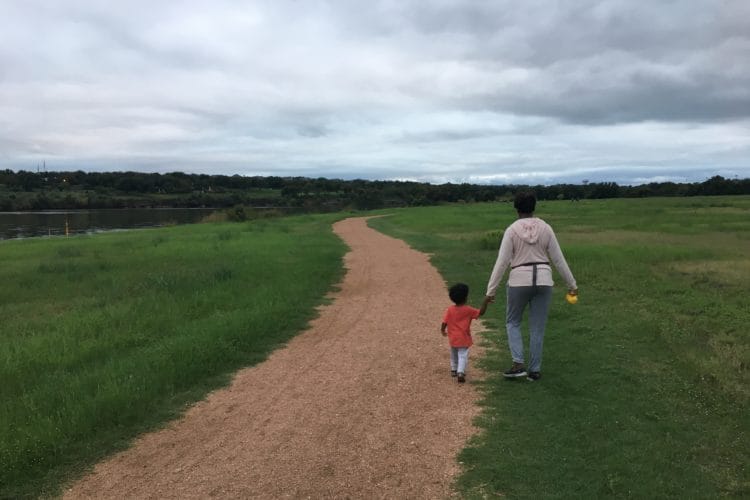 A Tale of Running Away From Corporate Life and Running Back Into It
I feel blessed because now I have the option to help people succeed in growing their own business. I learned how to manage people (and businesses) through my almost ten years overseeing multiple-million dollar projects for federal agencies such as the Census Bureau and FEMA.
I did not make the leap from government bureaucrat to business coach automatically. I moonlighted as a personal trainer (for clients with special needs) for almost four years before becoming self-employed in 2013. Because of my experience as coach I have a passion for helping other coaches as well as service-based professionals.
Being a personal trainer and a business owner was like baptism by fire. 
I had to learn EVERYTHING almost overnight.
I learned about marketing, advertising, creating systems, hiring, managing client expectations, and this was on top of being a personal trainer!
But my efforts paid off in spades.
In 2015, Capital One delivered a media campaign for my personal training business with its "Spark Plug" initiative, which shined a spotlight on 125 entrepreneurial companies. I received free mobile advertising for a week, courtesy of Capital One.
I have been on television. It was a very nervous and exciting event for me. I arrived two hours ahead at the studio because I was afraid of arriving late!
So many wonderful experiences I gained through my work as a personal trainer.
After four years of being a full time personal trainer I realized a few things:
I do not like wearing sweat pants for a living.
Learning how to manage a business was a business within itself.
Business owners need business coaches!
I needed to put down the hand weights and lift up a laptop.
It took me almost 15 years of working experience for me to get into my groove and I love it!
I started coaching in January 2019 because I have a great passion in helping new and pre-startup business owners become successful.
When you are doing what you love, you naturally lean towards and people and things you enjoy.
Business coaching and management consulting work for me because I like to help other business owners like yourself avoid the same mistakes I made.
I want to give you new ideas and possibilities you cannot see.
Goals for My Clients:
Have systems in place so they are not tied to their desk 24-7.
Love what they do! My clients are happy and not stressed because they have plans for everything.
Work ON their business rather than IN their business.
Regardless of whether you are new to business or stuck in a particular area, you should know this- I care about you.
You are destined to do great things. My goals is to pull out the passion that is already inside of you.
I love my job because I love helping business owners like you succeed. 
To Your Success and Prosperity!
I do not take clients where they are not ready to go. Through a variety of exercises we will break through any limiting attitudes or beliefs that may prevent you from your goals.
If you are ready to work together, I would love to help you. Let's get started.