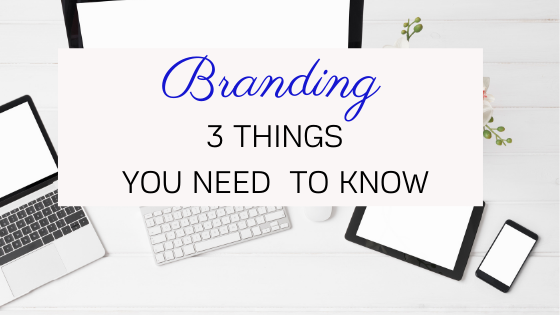 Branding -3 Things You Need To Know
By Derek Goodman
Branding is crucial for companies of every size. However, as a small business owner, your branding may be even more critical. Not only can it make it easier to connect with customers, but it also creates opportunities to separate yourself from competitors, potentially leading to higher sales.
Contact brand expert and business coach Denise Lee to sign up for her free branding course, with branding a key part of an overall marketing strategy.
What Does Branding Mean?
Many small business owners have heard the term "branding," but they aren't necessarily clear on what it means. Generally speaking, branding involves establishing your company's identity. It begins with choosing a memorable company name that clearly connects to your products and services. Then, it adds in a refined color palette and other aspects of your visual identity, along with your brand voice.
In the simplest sense, your brand voice is your company's personality. It's a reflection of how it speaks to and engages with customers, making it a fundamental part of the customer experience.
As you define your brand, focus on options that encourage customers to connect with your company emotionally. When that happens, loyalty often rises. In turn, sales go up, and referrals are more common. Additionally, you may generate more positive word-of-mouth, making it easier to reach new customers over time.
How to Connect with Your Target Market
When many small business owners start working on their branding, they let their preferences guide the way. While this isn't inherently a bad thing, making decisions in isolation isn't ideal. Instead, you want to consider your target market.
Your audience is going to have unique needs and preferences. By factoring that into the equation, you can make branding decisions that are designed to speak to them specifically. As a result, connecting with your target market gets easier, leading to faster sales increases or other positive outcomes.
If you want to include your target market in your decision-making process, you need to consider:
Product or service desirability
Where your customers live, work, or study
Where they'll shop
How old they are
It's also smart to consider the impact of other demographics. That way, you get a complete picture.
Is Hiring Pros or Do-It-Yourself Better for Branding Projects?
Once you've made your branding decisions, you'll need to take action. By pursuing branding projects, you can establish your company's new voice, visual identity, and more, allowing you to connect with customers in a new way.
Whether you want to hire professionals or use a DIY approach for your branding projects depends on what's involved. You'll want to consider your skill level, as well as the time commitment for each project.
On the DIY side, forgoing the graphic designer and making your own logo isn't a bad idea. With an online logo maker, the only things you'll have to do to get started is to pick a style, select an icon, and put in your text. Then, you can check out the automatically generated results until you find a favorite. Finally, customize the fonts and colors until it's exactly what you need.
However, when it comes to your social media presence, working with a pro is best. Social media management experts are adept at branding, hashtag use, engagement, and more, making it easier to find and connect with your target audience. If you're looking for social media management services, head to freelancer job boards and weight candidates based on reviews, experience, and cost. That way, you'll get the right person for your company.