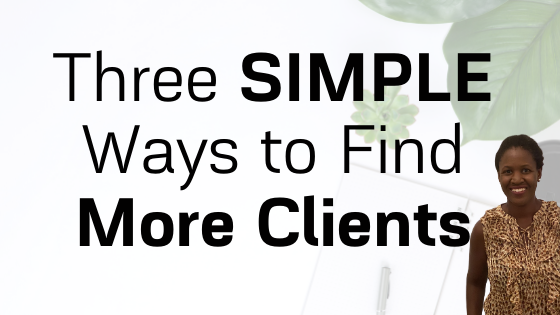 Three Tips to Finding New Clients in the Coronavirus Era
By Derek Goodman
The coronavirus has upended many people's careers. Chances are, your client base has shrunk in response to the pandemic. Even though restrictions are loosening up, many people are more hesitant to make purchases and start new partnerships due to lingering feelings of uncertainty. But there is good news, you can still GROW your business despite COVID-19. Below are three tips to find new clients in the coronavirus era.
Reassure Your Clients You Will Help Protect Them From the Coronavirus
Making potential clients and customers feel secure is one of the first steps you'll want to take before trying any other new approaches. These techniques can give your clients peace of mind. 
Be Willing to Adapt Your Marketing Strategy in the New Coronavirus Era
Flexibility and creativity are some of the most important ingredients for running a successful business. These ideas can help you adjust your business model in response to the pandemic. 
Need a SIMPLE plan to get more sales?
Get Denise's Selling Secrets Today!
I NEED THIS!
Be On The Lookout for Additional Resources
Being an independent contractor or business owner is hard enough without a pandemic going on. If you're finding it difficult to adapt to the crisis, these resources can help: 
There are a variety of programs, including loans and grants, to help you make ends meet. 
Numerous tools and services have been made available for small business owners struggling to cope with the pandemic. 
If you've shifted your team to remote work, being aware of the challenges can help your team handle any changes you might have implemented.
Even though the pandemic is slowing down in some areas, its impact will probably last for a long time. Landing clients is tough during a pandemic because you can't rely on the same methods and approaches for making connections as you did in the past.
Adjusting your business model and looking for new ways to reach out to people can be surprisingly powerful as your client base navigates the effects of the pandemic and looks for ways to accept the new normal. 
Derek Goodman is an entrepreneur committed to help freelancers get the tools they need to succeed! Send
Derek
a message or visit
Inbizability.com
for more resources.
Need a SIMPLE plan to get more sales?
Get Denise's Selling Secrets Today!
I NEED THIS!